Prima Kosta Rancho
a member of the
Western Morgan Horse Breeders Association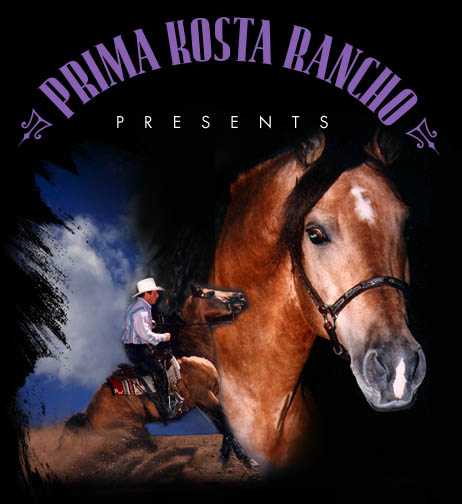 BUCKSKIN MORGAN STALLION

Triple registered: AMHA, ABRA, CMHC,
NRHA Honor Roll Stallion.

Reining, Cutting, Dressage, Combined Driving, Freestyle
Reining, Working Cow Horse, Three-Day Eventing.
"Primavera Valdez" is the first Morgan to hold a Stallion Certificate as an Honor Roll stallion in the National Reining Horse Association Sire & Dam Program. This is the third year that "Valdez's" breeding was sold in World Class Open Competition which makes his offspring eligible for the "NRHA" Sire & Dam Futurity
Primavera Valdez is 100 % Western Working Family bloodlines. You will find the great bloodlines of Mansfield, Gay Mac, Querido, Bennington, General Gates, Sonfield, Ro Mac, Artemisia, Gay Berta, Bessie Ro, Headlight Morgan, and Ethan Allen 3rd. He is producing offspring with correct conformation and the athletic ability to excel in all sport events. But, more important, they have the excellent temperament to hold it all together under pressure! All of this and color in over 50% of his foals.


Inquiries to:
Prima Kosta Rancho
Bob & Carol Simpson
7413 Burch Road
Yuba City, Ca 95993

(530) 673-0379
(530) 674-7190 Fax